Jesus Lord Mission Ministry was birthed by God through the obedient spirit of Pastor Beverly Ann Williams-Motley in 1989. God challenged her to take the nation boldly and "Set the Captives Free." Through her souls are won, heal and delivered. Those who often feel entrapped and can find no escape. Those who are Prisoners of their own mind. Those who are seeking for a Permanent Solution to a Temporary Problem that seems endless. She is there to let them know that there is hope in Jesus.

Jesus Lord Mission is a ministry designed and led by God to go back into the enemy camp and snatch those stolen and lost souls right out of Satan's hand, and fight for those who can't fight for themselves, but wants to be delivered. The Lord has placed a special love in Pastor Beverly's heart for the mentally, physically and socially abused men, women and children of the world, coming from a background of the same. Her vision is to be the voice of the unheard, the face of the unseen, and the life source to the lifeless. God has given her a vision to be the human arm and hand that His spirit will reach through and snatch those out of hell who can't do it on their own and would otherwise suffocate and die! She believes that a person should not be judged by their social economic status, but loved for what God has made them to be. God has charged her to build training centers for the abused, battered, misused and downtrodden individuals who have lost all hope. Her desire is to transform and train modify them out from under the shadows of the past. She means to do whatever it takes with God's help and direction to give them a second chance on life by teaching them the Word, Wisdom and Ways of God so that they may have a balanced Spiritual and Natural life.

Her vision goes beyond the city to city, it is nation wide. She is determined to "Bring the Nation Back to God". Included in this great vision are shopping malls, hospitals, schools/training centers, day care facilities and banks who's main focus is centered around God's purpose to educate and bless His people first spiritually then naturally. God has equipped her to go into the prisons, jails, streets, crack houses, churches, businesses, the highways and the byways to set the captives free by declaring His Word of Truth that His people might be delivered and come into His house that it may be filled.

Pastor Beverly has great faith in knowing that God is going to complete the work in which He started. For He is her comforter and her guide therefore she will not back down for He is backing her up, so she will press forward in this journey knowing that she can "Trust God When She Can't Trace Him".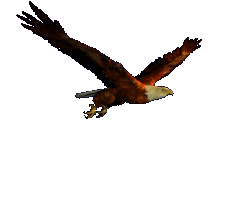 Jesus Lord Mission Ministries






Copyright
2012 Jesus Lord Mission Ministries


Jesus Lord Mission Ministry is a ministry founded on biblical principles. We serve in the spirit of excellence with integrity and compassion for our community, our nation and our world. We have established a reputation for reaching the lost and broken and to minister and serve them with the utmost level of dignity and respect. We are recognized for our dedication to academic and spiritual excellence and mentoring and supporting spiritual leaders. Our environment inspires maximum participation, promotes personal satisfaction, and supports and molds effective leadership.
JESUS LORD MISSION MINISTRIES
VISION AND GOAL
TO REACH LOST SOULS !

BRAND VISION
VISION STATEMENT
Jesus Lord Mission Ministries seek to become a global voice, along a lifelong journey of spiritual and economic hope, encouragement and empowerment to people locally, nationally and around the world.
"Saving The Lost At Any Cost"