Pastor Beverly Williams-Motley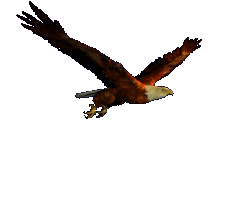 Jesus Lord Mission Ministries





Our Pastor

Copyright
2012 Jesus Lord Mission Ministries

Beverly Ann Williams–Motley the daughter of Mrs. Minnie Berry and the late John L. Berry was born in the city of Valdosta, GA. The eldest of three siblings, Beverly lead a very challenging child, adolescent and adult life. She received her call from God in 1977, but did not totally heed to His voice until June of 1980, where she fully accepted God in her life at a tent revival in St. Augustine, FL.

With a strong will and determination to follow the will of God; Beverly began her walk of faith. Under the teaching of The Apostle Naomi McGowan, Universal Deliverance Ministry, Valdosta Georgia, where Beverly was taught and seasoned with God's word. From there, God birthed Jesus Lord Mission Ministries. She then began freely preaching and teaching the unadulterated Word of God, from her home, as did Pricilla and Aquila. Since then she has, through the leading of the Holy Spirit, birthed seven ministries. The Lord then began to deal with her concerning a move, God moved Pastor Beverly from her home town Valdosta Georgia, and then for a season, to Atlanta Georgia, where she than
worked and assisted the late Apostle Doctor Earline Scippio, Decatur Georgia, and from there to California, where she currently resides with her family. Pastor Beverly has been blessed with four children and three grandchildren. Along with many spiritual sons and daughters around the United States, who state that their lives have truly been impacted by her determination to win the lost, at any cost. Pastor Beverly holds a Master degree in Social Work, Bachelors degree in Theology and has been licensed by Chaplain Ministry Inc in 2006 as a Senior Chaplain.

Pastor Beverly has traveled preaching and teaching the Word of God extensively through out the United States. In her travels, she has met many individuals who have made a strong and positive impact on her life, such as Bishop T.D. Jakes, of The Potter's House Ministries in Dallas, TX. Who she is now affiliated with through P.H.I.P.A. Chief Apostle Lloyd Benson Sr., of World Link of Churches & Ministries Inc. Baton Rouge, La. where she served as the Vice President of the National Evangelistic Department, Prophetess Cynthia Bankston of Blood Fire & Brimstone Ministry, Decatur Georgia, and so many other mighty men and women of God.

Pastor Beverly's motto's is "Why Back Down When God is Backing You Up?" and "Trust In God When You Can't Trace Him". Beverly is a bold, called, appointed and anointed woman of God. She has a love and a passion for delivering the lost souls of God's people, and is determined to reach the lost, at any cost. She has a special love for abused and battered souls, coming from an abusive background herself. God has used her testimony to set so many captives free.
"Saving The Lost At Any Cost"

Founder, Senior Pastor
Pastor's Links